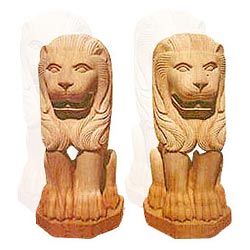 Ask for Price
Garden Lion Statues
Item Code : AB-SHA-0005
Dimension : 24" x 2 Pcs.

The Garden Lion Statues have made your garden their abode. Welcome your royal guests.

The sculpted two piece sculpture is available in red, beige, pink, brown, mint, white, gray, etc colors of sandstone and white, pink, green, black, etc colors of marble.