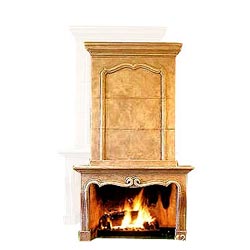 Ask for Price
Decorated Firefront Stone Fireplaces
Item Code : AB-SHFF-0002
Dimension : H-10' W-75" D-6"
(OPEN 42" x 63" x 14")

Decorated Firefront. Fix a mirror/painting in front to enhance the beauty and elegance.

Available in Red, Beige, Pink, Brown, Mint, White, Grey, etc colors of sandstone and white, pink, green, black, etc colors of marble.