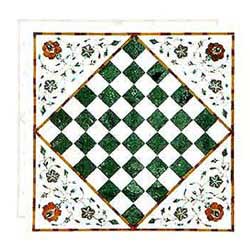 Ask for Price
Square Table Top
Item Code : AB-MIS-0008
Dimension : 1.8' x 1.8'
Design : Semi Precious
Thickness : 18 mm
Base Stone : White Marble
Area in sq. ft. : 3.24

With chess design dominating the major portion, this table top looks astounding. The blooming vine running across the edges, adds life to its appearance.